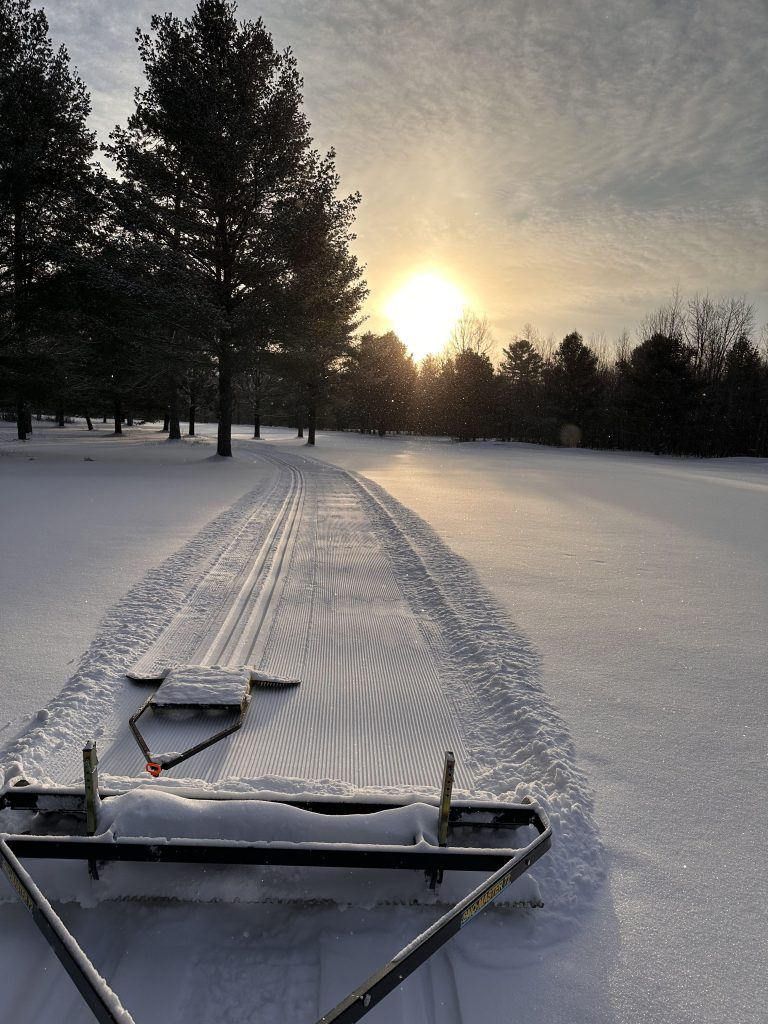 Cross Country Ski Trails
Weather permitting, we have an awesome set of cross country ski trails ranging from 1 mile to 5 mile loops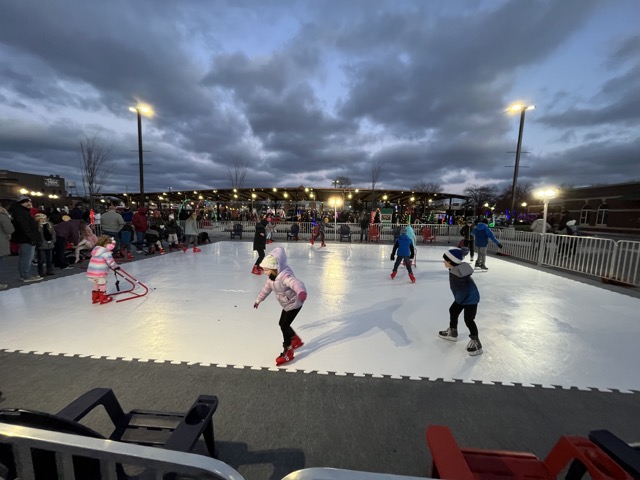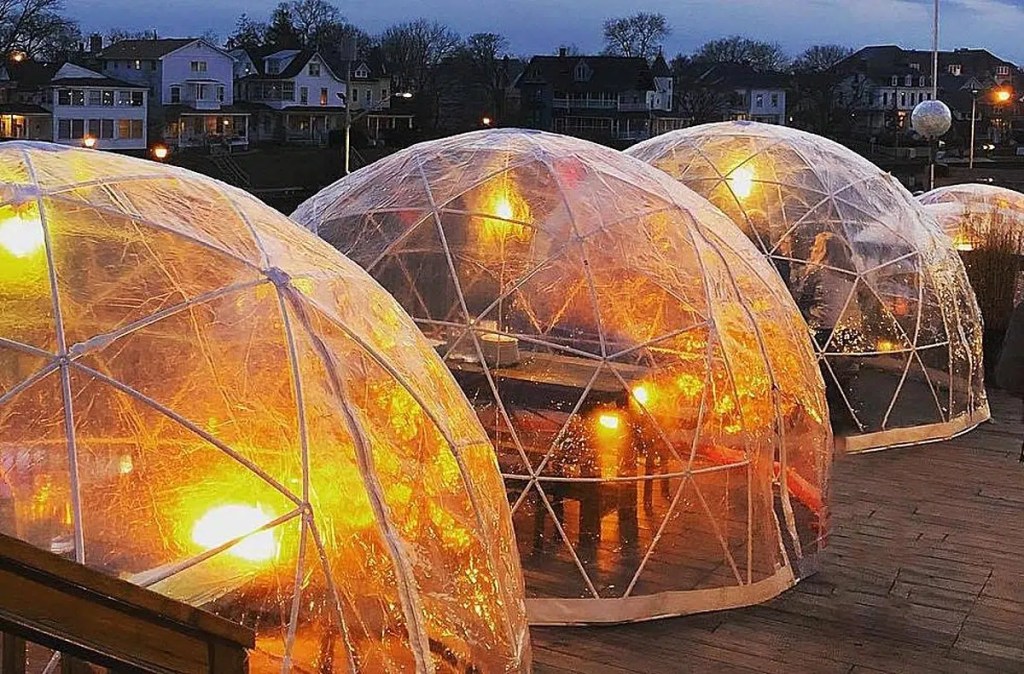 Reserve an Igloo or Skate on our Ice Rink!
Rent an igloo for up to 8 people or come enjoy our ice rink for free. Skates not provided
CALL TO RESERVE YOUR IGLOO 231-258-9691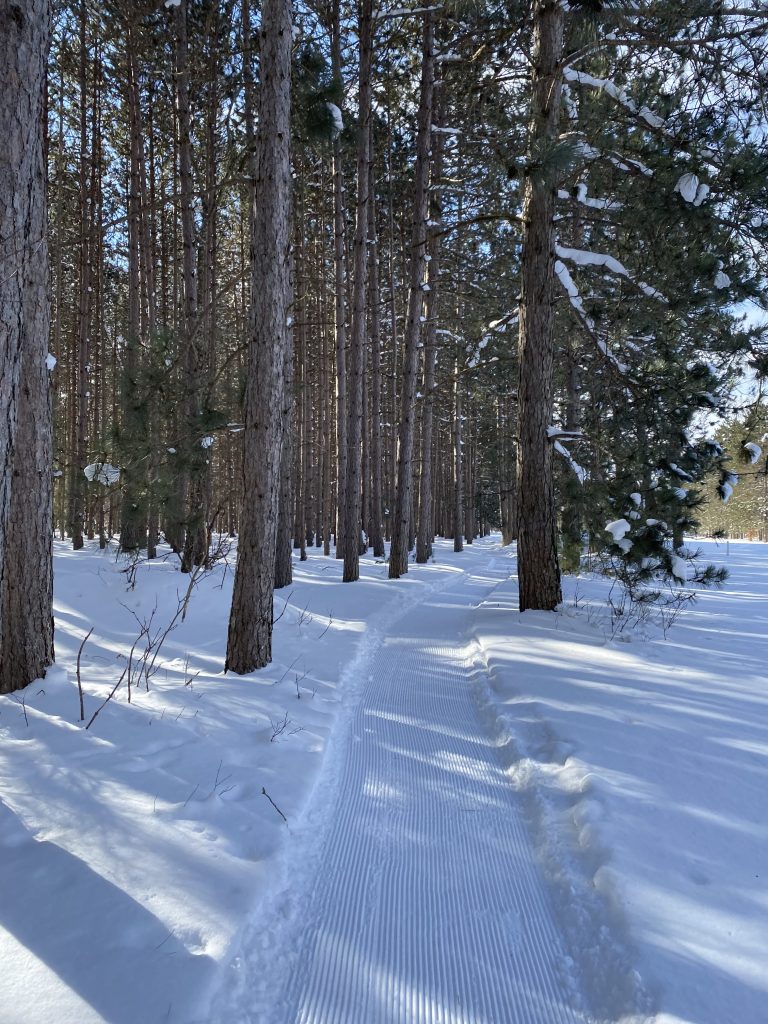 Fat Bike and Snow Shoe Trails
We also rent fat bikes for our loops and have some spectacular snow shoe trails along the Boardman River
Please call to reserve and to check conditions- We have the right to cancel reservations based on weather.
We have just under 6 miles of groomed trails to ride in the winter months
1 hour- $20.00
4 hours- $40.00
Full day- $65.00
Igloo Rentals
A couple of important igloo rules to remember:
We highly encourage booking your igloo in advance. Give us a call to reserve your spot today!
Must be 21+ to reserve an igloo.
No outside food or beverage. You have full access to our drink and food menu.
No smoking.
Pets are allowed inside igloos.
Igloo reservations last for 1 hour 45 minutes. If you're running late, we allow a 5-minute grace period before we remove your reservation.
We ask that you please vacate the igloo at the end of your reservation time. This will allow us 15 minutes to clean and sanitize the igloo between use.
Last call for drinks is 20 minutes prior to close. Last call for food is 30 minutes before we close.
Our igloos can seat up to 8 guests.
Make sure to check in with the host when you arrive. They'll direct you to your igloo when it's ready.
Our igloos are heated. However, we're still in Northern Michigan! Make sure you're dressed appropriately for the weather.
We reserve the right to cancel reservations for any reason (staffing, weather, availability, etc.?
Winter bike rentals
Must be at least five feet tall and recommended to be at least 12 years old to fit safely onto a Fat Tire bike.
2. Parents or Guardian will need to sign a waiver for participants under the age of 18.
3. All participants are required to have a completed waiver.
4. Arrive approximately 10 minutes prior to the Fat Tire Rental.
5. Dress in layers. Fat Tire biking is an excellent workout! We recommend a moisture wicking layer under athletic wear and to avoid heavy, bulky layers.
6. Fat Bikes are for Twin Birch property only. Rentals must stay here and not taken elsewhere!
7. We have one small, three medium, two large and one extra large bike available for rent!